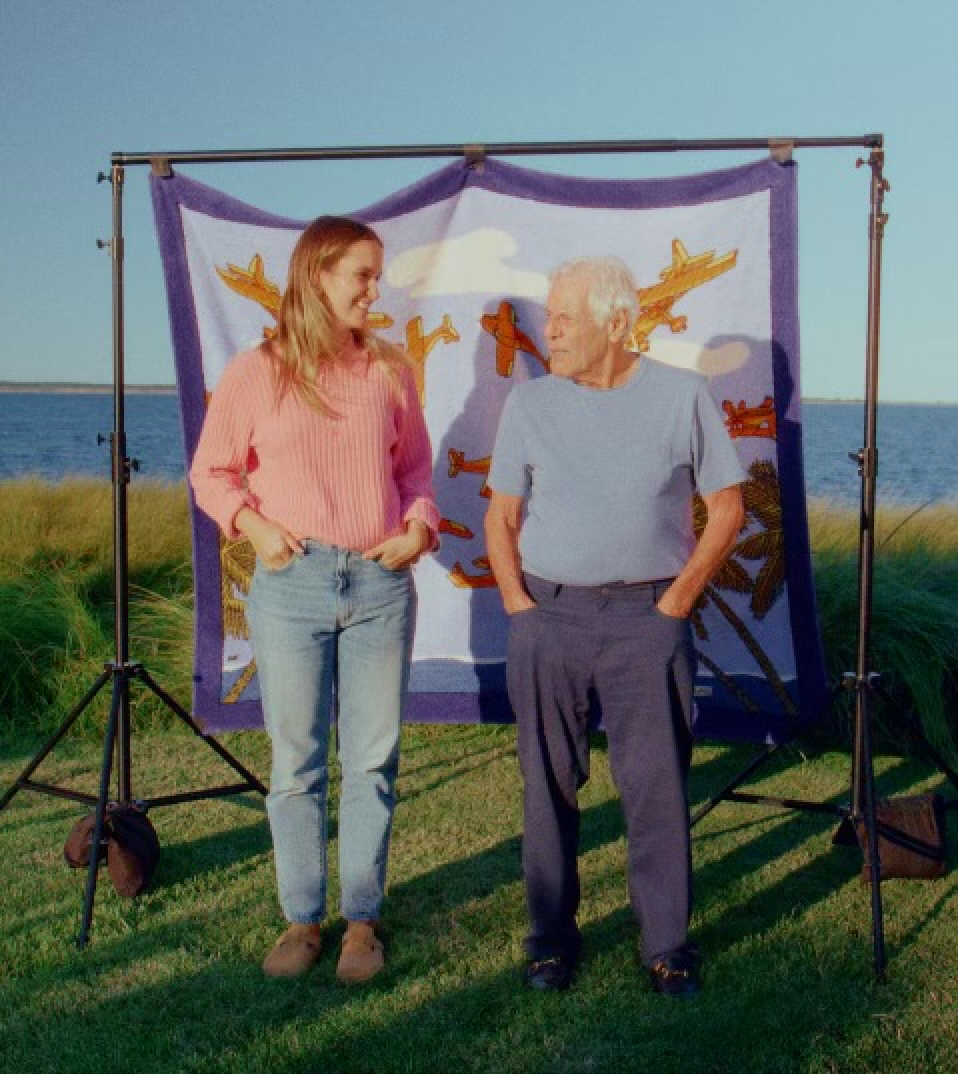 LilyEve - handcrafted pieces to treasure forever.
LilyEve creates unique garments made from up-cycled & vintage fabrics. Founder Lily Clempson came across the idea, when as a recent graduate from Parsons School of Design, she started making facemasks in the pandemic to raise money for FoodBankNY. The demand for the masks increased and when looking for someone to help her with production locally in East Hampton – she met Michel. It was here, the story really started. 
Lily (26) and Michel (89) make a formidable pair. Together they cut, design, sew, source, chat, create…all day every day from their workshop. Michels background in couture, paired with Lily's eye for design, combine to create their pieces known for unique style and discerning details. 
LilyEve is a proudly sustainable brand with people and planet at the core of every decision made. You can now find LilyEve pieces in boutiques across the US, including Bergdorf Goodman, The Webster, Lane Crawford, CLIC, & Shop ETC Jewelry.
Find LilyEve Near You
USA
Bergdorf Goodman - 754 5th Ave, New York, NY 10019
The Webster - 1220 Collins Ave Miami Beach, FL 33139
The Webster - 29 Greene Street New York, NY 10013
The Webster - Beverly Center Suite 157, 8500 Beverly Boulevard Los Angeles, CA 90048
The Webster - 850 N. Canyon Road Palm Springs, CA 92262
Shop ETC - 2726 Cahaba Rd, Mountain Brook, AL 35223
Shop ETC - 445 E Hopkins Ave, Aspen, CO 81611
CLIC - 1014 D Coast Village Rd Montecito, CA 93108
CLIC - 2241 Larkspur Landing Circle Larkspur, CA 94939
ST BARTHELEMY
CLIC - 97133 St Barthelemy, FWI
ST TROPEZ
Chateau de la Messardiere - 2, Route de Tahiti, St Tropez
HONG KONG
Lane Crawford
CHINA
Lane Crawford